Evidence-Based Best Practices
TrueLifeCare has proven when a person with diabetes has qualified help to follow evidence-based best practices their health improves over time. No one else has independently validated outcomes and savings nor a +83 Net Promoter Score.
Helping Improve Wellness for the Most Vulnerable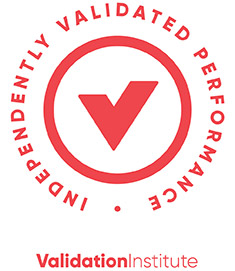 TrueLifeCare serves members through their employers across the United States in a wide variety of industries…from trucking to manufacturing to metropolitan districts and professional services industries to large retailers. The results across all industries are impressive, measured and reported to employers at least annually. These are detailed, yet comprehensive analytics that transparently inform, educate and provide ROI insights.
Plus, we have received the honor and certification for measurable savings delivered to members and their employers by being named a Validated Program by the independent and highly esteemed Validation Institute.
Perhaps that's why our member companies and their employees like to stay with TrueLifeCare.
Loved By Our Members
What we love most is that TrueLifeCare is so highly ranked by our members that they want their companies to continue with it and recommend us to others. Our +83 Net Promoter Score tells one small part of our member success.
HIGH
SATISFACTION

are satisfied with the TrueLifeCare solution

HEALTH
IMPROVEMENT

of members state their participation has improved their overall health

SAVES
MONEY

say the TrueLifeCare program saves them money
Net Promoter Score (NPS) is a tool used nationwide to measure customer value, loyalty and perception. TrueLifeCare is honored that our members rated us with an NPS of +83, a score customer-centric companies receive.
Our free one-to-one personal coaching relationship provides members the encouragement and the tools they need to manage their blood sugar, plan meals and take better control of their weight. TrueLifeCare helps members achieve a better overall state of well-being. See what our members are saying – and why they stick with TrueLifeCare.
"TrueLifeCare keeps me on track, helps me lower my numbers and stay off medication."

"I never miss monitoring my blood sugar levels because I never run out of supplies that are delivered directly to my home."

"My health Coach makes me more responsible, because I know someone is following up on me."
IMPROVED EMPLOYEE WELLNESS STARTS WITH TRUELIFECARE…
TrueLifeCare is for anyone with diabetes and the companies who help cover their health care costs.
Help Your Most Vulnerable Employees Now.